Grand Rapids Illuminating Engineering Society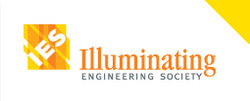 Welcome to IES Grand Rapids, a section of
The Illuminating Engineering Society of North America
(IESNA)
. The IESNA is the recognized technical authority on illumination. For over 100 years, its objective has been to communicate information on all aspects of good lighting practice to its members, to the lighting community, and to consumers, through a variety of programs, publications, and services. The Society publishes nearly 100
technical publications
, and works cooperatively with related organizations, such as AIA, IALD, ASHRAE, and USGBC, on a variety of programs and in the production of jointly published documents and standards.
---
March IES
Detroit Product Show



For our March program we would like to provide transportation to and from the Detroit IES Product Show. The product show is March 19, 2015 from 3:30-9:00 PM at the Burton Manor in Livonia, MI (leave GR between 1:00-2:00 PM). The show includes hot and cold hors d'oeuvres throughout with an open bar. It's the best product show in our area and is a great option for those that can't attend LightFair. If we reserved a bus or something similar, it could make for an enjoyable ride home from Detroit to Grand Rapids. Before we can formalize transportation plans we need to gauge the serious interest of our Grand Rapids lighting community. If you would be interested in participating in this (there would be a cost, probably in the $40 range per person), please fill out the form on the bottom of our Grand Rapids IES web page. We need to know this information ASAP. Please visit our website and indicate your interest by end of day Monday March 2, so we can finalize transportation plans. If there is little to no interest we will email everyone to inform you of such and that the trip has been cancelled.



Please RSVP below!