Grand Rapids Illuminating Engineering Society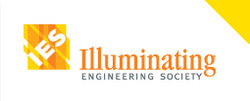 Welcome to IES Grand Rapids, a section of
The Illuminating Engineering Society of North America
(IESNA)
. The IESNA is the recognized technical authority on illumination. For over 100 years, its objective has been to communicate information on all aspects of good lighting practice to its members, to the lighting community, and to consumers, through a variety of programs, publications, and services. The Society publishes nearly 100
technical publications
, and works cooperatively with related organizations, such as AIA, IALD, ASHRAE, and USGBC, on a variety of programs and in the production of jointly published documents and standards.
---
Tuesday, February 24th
ASHRAE/IES 90.1 - 2010/2013
Featuring Guest Speaker
Carla Bukalski, PE, LC, LEED AP
Ms. Bukalski holds a Bachelor of Science in Architectural Engineering from the University of Kansas. With over 20 years of lighting experience including electrical engineering, lighting design, and manufacturing, she is currently a Specification Regional Sales Manager with Eaton's Cooper Lighting. Ms. Bukalski is an award-winning lighting designer, a licensed Professional Engineer, is Lighting Certified by the NCQLP, and is a LEED Accredited
Codes are affecting our business more and more each year. While current DOE energy code requirements state that ASHRAE/IES – 2010 should be adopted, the 2013 version has been published, and will be the new DOE requirement in September 2016. What were the major changes in 2010? What are the additional changes from 2010 to 2013? What new requirements will I need to understand? Who's really adopting and enforcing these things anyway? We will discuss all this and more!
Where: Rockford Construction Headquarters
"Rock Room"
601 First Street Northwest Grand Rapids, MI 49504
When: Tuesday, February 24, 12:00 p.m.
Cost: $20, lunch included
Pay below via PayPal
or at the door via cash, check, or credit card
Please RSVP below!
The Grand Rapids IES is hoping to organize a section trip to the Detroit IES Product Show. Please RSVP below if you are interested in joining us on March 19, 2015. We will plan to depart from Grand Rapids between 1:00-2:00 and return around 9:00.